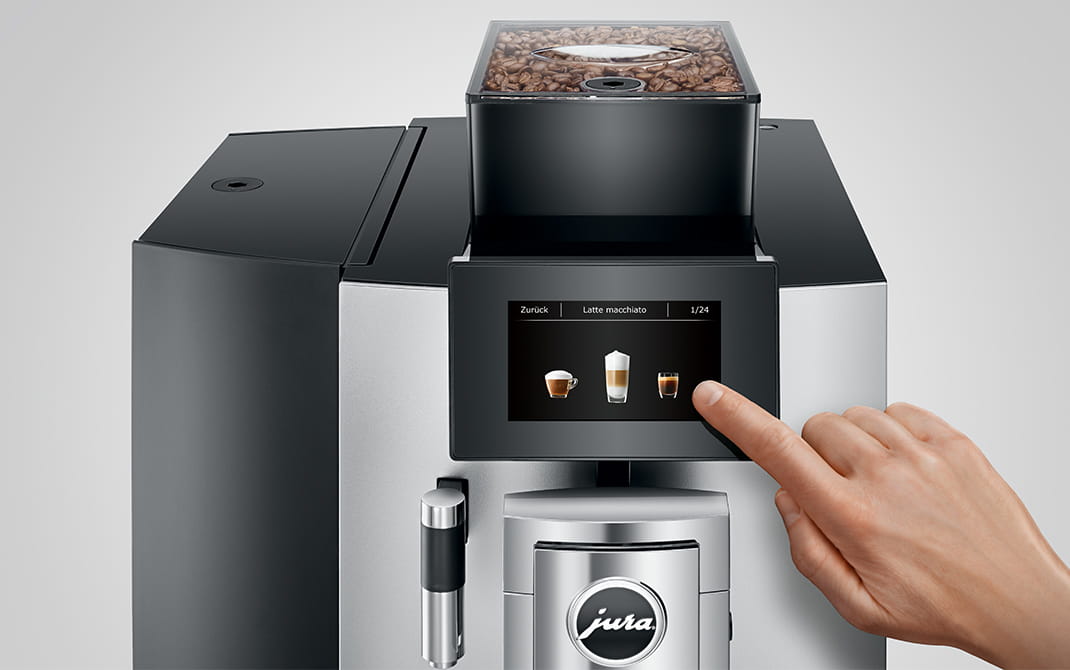 State-of-the-art technologies for perfect enjoyment
The defining features of the Professional Aroma Grinder include 12.2%* more aroma and consistently high grind quality over its entire service life. The perfected grinder geometry achieves the optimum grinding curve. Consequently, a higher proportion of fine particles in the grounds guarantees that the flavours unfold to perfection. The Pulse Extraction Process (P.E.P.®) ensures the optimum extraction time for short specialities and delivers a taste explosion for ristretto and espresso. The One-Touch Lungo function delivers particularly delicious long speciality drinks, enabling you to add hot water to a perfectly extracted coffee like a professional barista. The X10 features a height-adjustable dual spout, which finishes off trend specialities with milk and milk foam to perfection thanks to fine foam technology.
*Professional Aroma Grinder compared with conventional grinders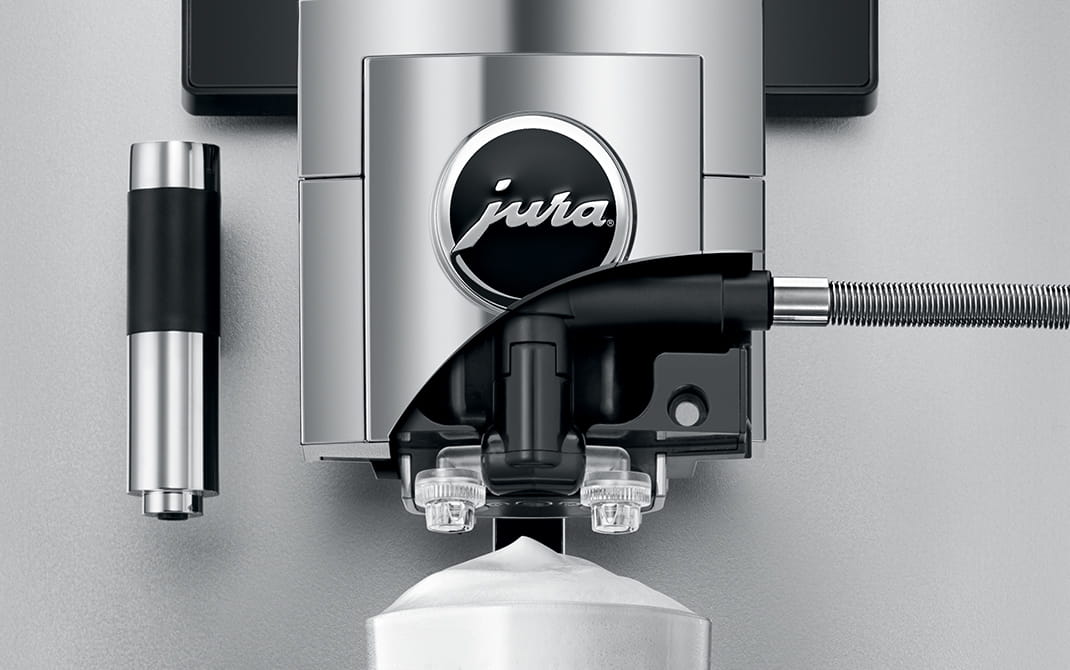 TÜV-certified hygiene guarantee
Maintenance of the X10 is just as easy as operation. Integrated rinsing and cleaning programmes, used in combination with original JURA maintenance products, ensure TÜV-certified hygiene and cleanliness. Even the milk system in the X10 is cleaned automatically at the touch of a button. The solid dual spout can be dismantled in just a few easy steps. The milk spouts at the front are readily accessible and easy to replace if necessary.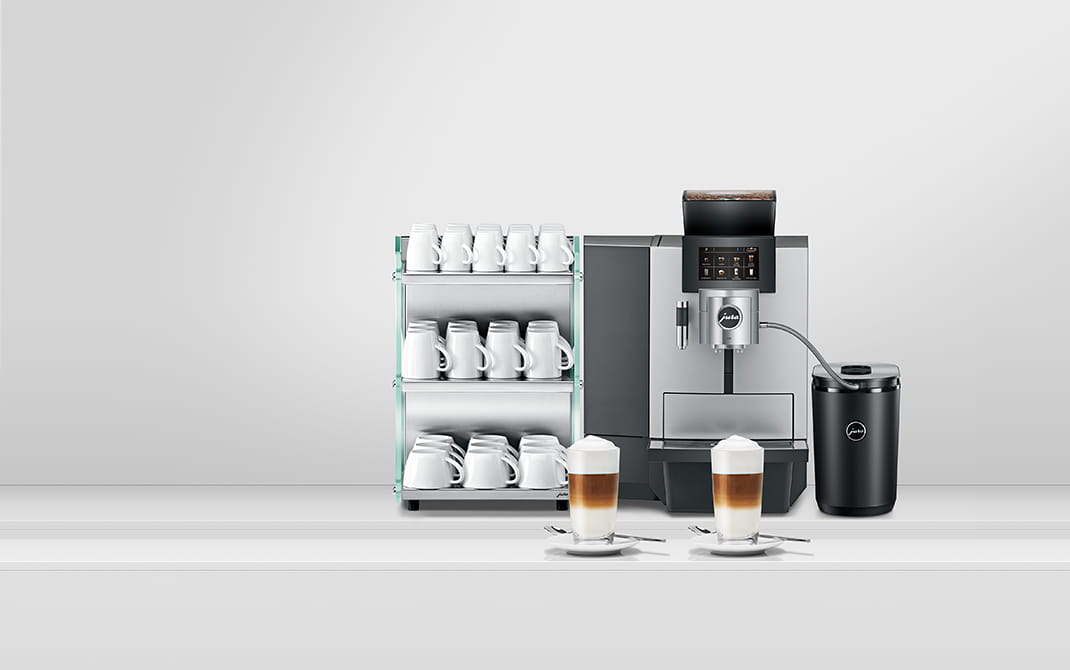 As individual as your requirements
The X10 can be combined with additional coffee machines and elegant accessories such as the cup warmer, Cool Control or accounting system, making it the ideal basis for complete, tailor-made coffee solutions in a