Disruptive technology
To go beyond the classics, the S30 fully automatic is equipped with PGS, Perfect Grinding System, which enables perfect grinding and dosage for each different type of coffee request. Plus: the milk can be cold foamed to provide even more interesting and varied recipes.
Performance capacity
With its 300 cups per day serving capacity that provides constant quality, the S30 is the ideal and reliable solution for coffee chains, restaurants, service stations and large offices.
Connectivity
An intelligent machine with bidirectional telemetry, remote control options and connection with the CUP4YOU app. The user experience is even easier, more practical and enjoyable thanks to the 10.4" touch screen.
Quality in the Cup
Separate boiler for the coffee that gives punctual and specific temperature control for an always perfect coffee. Pre-heated metal coffee group, to guarantee continuity of taste up to the last cup.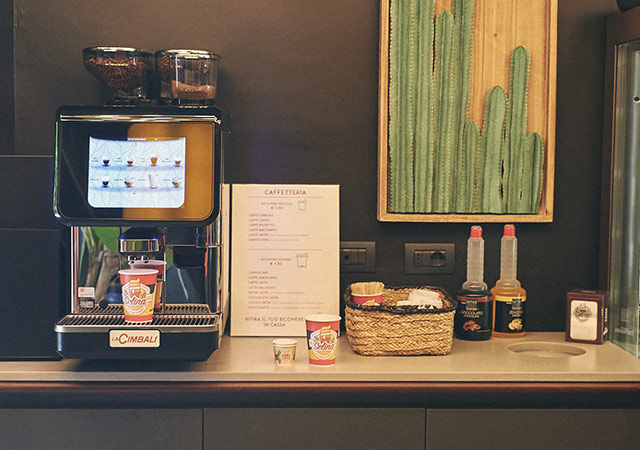 Ideal location
Ideal machine for locations that need high quality espresso in the cup, and milk-chocolate based drinks, with automatisms that guarantee a professional performance even with inexperienced staff or machine in self version.
The highly sought-after Red Dot Award
LaCimbali S30, designed by Valerio Cometti + V12 Design, was the winner of the highly sought-after Red Dot Award, Product Design 2016. The winner was decreed in April by a jury made up of around forty specialist design experts from around the world. Innovation, quality, functionality and environmental compatibility: just some of the criteria which swayed the jury.